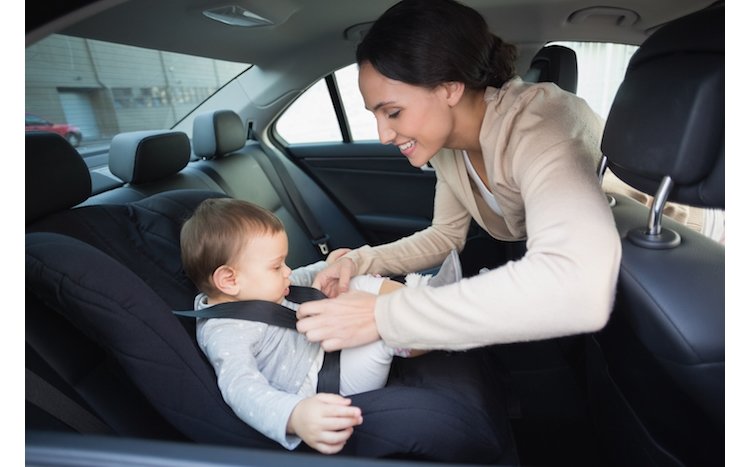 Most parents tend to buy a car seat for babies due to its convenience. But once your baby outgrows this safety precaution, you will need to upgrade to a convertible car seat. Infant car seats are great for portability, but thanks to newborn insert, you can use numerous convertible car seat models from the moment you take your baby home from the hospital.
These safety precaution car seats can be converted (literally) from rear-facing ones to face-forwarding baby car seats and will last you for years. There are even models which you can use as booster seats for older children. These safety seats provide value for your money as well as offers one of the best ways to keep your child safe when traveling.
Things you Need to Consider
The process of purchasing a convertible car seat is quite daunting. There are plenty of brands and models on the market that comes with various features, shapes, sizes, colors, and types of foams. But whatever you choose, all models available today are guaranteed to have met government safety standards. Here are some things you may want to consider when on the hunt for the right one that will meet your needs as well as your baby's.
Check your vehicle's specifications first for possible installation issues.
Research online for reviews and recommendations.
Check if the seat is cleanable as well as how to clean it.
Buy only from a retailer or brand you trust.
The Best Options
There are numerous brands and models available in the market today which makes choosing for the best one difficult especially for new parents. That's why we have come up with this list to help narrow down your choices.

Although this car seat is on the heavier side, it offers one of the best protection for your child. Its side impact protection has two layers, a steel frame that's highly durable, and a base that absorbs impact during a collision. It also has a Click and Snug feature which will make a clicking sound to indicate that the fit of the harness is correct.

Evenflo was the pioneer of the sensor technology in infant car seats. This innovation reminds you that your child is in your car's backseat once you have arrived at your destination. The company has added it this time to their affordable range of convertible car seats. Once you turned off your car's ignition, the car seat will let out an alarm twice as a reminder that your little one is still in the backseat.

Best Choice for Compact Cars: Cleck Fllo

You don't have to worry about updating your small car with this safety seat with a narrow frame. At 17-inches wide, it comes with a host of safety features like the crumble technology which absorbs energy to steer force off from your baby in the event a crash happens.

Best for Easy Installation: Chicco NextFit

This product from Chicco features a strap called Super Cinch to ensure a secure fit by anchoring at the latch and works like a pulley mechanism. It also comes with a bubble level indicator that will tell you if you got the right angle for the forward-facing seat mode or rear-facing form, as well as nine different recline settings which lets you use it on a wide array of vehicles.

Best Choice for Bigger Children: Maxi-Cosi Pria 85

This car seat has more like an armchair and highly comfortable for your kid as it comes with huge padding. It can accommodate children for up to 85lbs and features cushions with AirProtect technology around its head section for added protection. It's also easy to clean compared to most convertible car seats since its washer and dryer friendly.